Looking for drum lessons on the Gold Coast? Do you have a dream to learn to play drums? I can certainly help you turn that dream into a reality and you have certainly come to the right place. I will help you on your journey.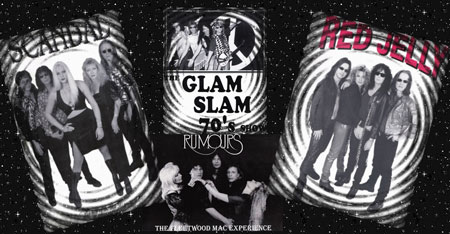 WHO AM I?

Let me introduce myself. My name is Paul & I am a drum teacher of over 25 years experience & over 40 years of playing experience. I have taught beginning drum students to those who can already play. Let me tell you a little about myself.

MY BACKGROUND
I started learning & playing drums at the age of 10 in NZ & by the age of 14 I had either supported or backed most recording artists of the day in NZ. I have 5 older brothers & one of my brothers, John was a well known drummer in NZ & Australia & won 16th best drummer in the world by Downbeat magazine. He went on to tour the world & was in a supporting band to the Rolling Stones& the Who & also appeared on the Tom Jones show. Two of my other brothers played guitar & bass & once I learnt drums I joined their 6 piece band. We were offered a tour of America but the band split up to pursue different careers.
I then went on to play in various bands in NZ & became a qualified teacher. I moved to Australia & became a professional drummer supporting many of the recording artists of the day as part of many bands on the Queensland circuit. I went on to tour with Matt Taylor & Chain, backed many local & overseas artists including Andrew Strong of the Commitments (who had a number one hit in Australia with "Mustang Sally"), Brian Cadd & Glenn Shorrock (of "the Little River Band"). I then went on to play in a number of tribute bands including High Voltage (AC/DC tribute band) & Rumours (the Fleetwood Mac tribute show).
I have recorded with many different artists & bands & I continue to play & teach drums to this day. I now teach at St Hildas (International Girls school) & privately in a studio on the Gold Coast. I also taught (for 20 years) at Trinity Lutheran Primary, Middle & High Schools.
I have an extensive library of teaching books & play along CDs which I have collected over many years covering many differing drum topics,styles, techniques & problem solving exercises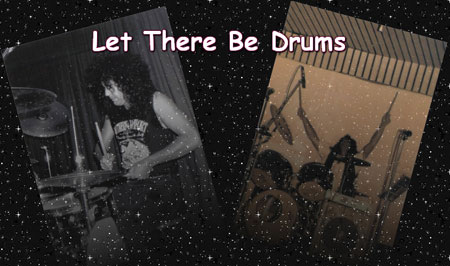 SO YOU WANT TO KNOW ABOUT MY TEACHING?
I teach all ages, all styles from beginner students to advanced student. Learning drums is very different to learning any other instrument. My lessons are very structured & you will have an outcome after each lesson. Any problems encountered in learning I can help you overcome due to my knowledge & experience gained over many years. I have taught a vast array of students including those with special needs or disabilities which have included vision impaired, autism & ADD. In fact learning drums helps with a student's focus & concentration.
Some of my students have gone on to become professional players both in Australia & overseas. Some have gone on to study drums in various conservatoriums around Australia & also the Percussion Institute of Technology (PIT) in California (USA). Many have had Honors & High Distinctions sitting the AMEB CPM exams.
As a drummer, you can be in a duo, trio, 4 piece or Big Band playing blues, jazz, hard rock, rock n roll, hip hop, funk or whatever style you love. So whether you want to play for fun or serious study I can help.


THE 11 QUESTIONS I AM FREQUENTLY ASKED

1) How long will it take me to learn drums?
a) Every student comes at their own pace & it depends on how much practice you are prepared to put in.

2) Do I have to learn to read music?
a) It is to your advantage to learn to read music & I will help you with that as we go.

3) Is drum music different to other music?
a) Drum music is different but the note values are the same.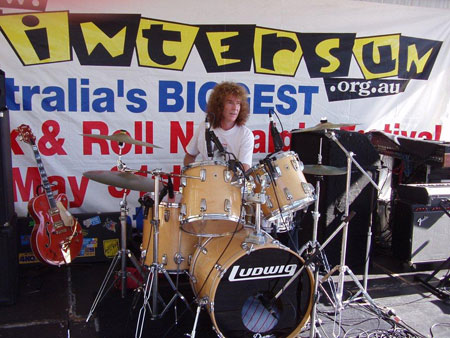 4) Do I need to go out & buy a drum kit immediately?
a) You will not need to buy a drum kit to start with as all you will need initially is an inexpensive practice pad, a pair of sticks & a metronome (to learn to keep time), You will also need two inexpensive books.

5) How often do I need to practice?
a) A minimum of half an hour a day should achieve good results, but if you can manage longer than the results will be even better.

6) How often should I have lessons?
I would encourage half an hour a week.

7. How many lessons will I need before I can play something.
a) This varies from student to student & it depends on how much effort is put in to your practice & playing.

8) How physical is it playing drums?
a) It depends on your particular musical tastes & what type of music you want to play ie heavy metal takes more physical effort than other styles.

9) Is there an age limit?
a) You can learn at any age, some students have started at 3 years of age & others have not started until in their teens at school. I have had many mature age students who have decided they would like to learn to play drums. There is no age barrier but the sooner you get started the sooner you will be up & playing to your favourite music or in a band.

10) How do I know how to choose the right drum kit for me?
a) Be guided by your teacher & the experienced staff at a reputable music shop.

11) How noisy is it having a drum kit in the house? (ie neighbour & families who have issues with the "noise" component of drums).
Today's technologies have solved this problem. You can use electronic kits with headphones (no noise), practice pad kits with excellent rubber pads (very little noise) & the latest drum pad mutes for a real drum kit (reduces noise by 90%). So there you go mums & dads don't be put off by the myth that your house will be noisy if one of your children learns drums. You can be re-assured that a drum kit in the house does not have to be noisy at all.
In summary drums is a fun & exciting instrument to learn (like no other instrument) so if you have a dream to play, come & realise this dream & let me help you turn it into a reality. Drums has been my life & it could be yours too. Phone or email me any questions you have.